The European Association of Oral Medicine
Welcome to the European Association of Oral Medicine.
Founded in 1998, the EAOM aims to:
Promote education and research in Oral Medicine, which is the specific area of competence concerned with the health and diseases of the oral and peri-oral structures, especially the oral manifestations of systemic diseases and the oral and dental care of patients, in Europe.
Promote interest in education and research in Oral Medicine at institutions, professional associations and industries.
Improve clinical care in the field of Oral Medicine.
Inform governments and other official institutions of the significance of Oral Medicine for oral and systemic health, and the recognition, prevention and treatment of oral diseases.
Promote the exchange of scientific information.
The EAOM is keen to encourage any individual involved in the investigation, teaching or practice of Oral Medicine to apply for membership and to take advantage of the benefits on offer.
On this website you can find information about upcoming meetings and events in your region, details of past biennial congresses and events, information about the governing structure of the organisation, publications and news.
The next EAOM Dimploma examination will run on Thursday 16 November 2023. This will be a virtual examination overseen by Dr Rui Albuquerque. Registration is open, find out more information and register for the 16 November examination date:
Read More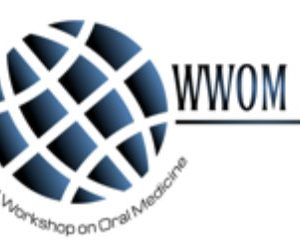 Dear Oral Medicine colleagues: WWOM IX represents a culmination of the first eight Workshops conducted over the past 30 years. We learn from each successive Workshop, seek to refine our modelling, and improve the clarity and transparency of WWOM policy. It is critical that our Oral Medicine colleagues worldwide remain informed and have an opportunity…
Read More